YES WE DO PRINT
From small to large – from Business Cards to Posters to Banner – you want it,
we do it! No matter how big or small your print job, it is simple task to get it printed –
from the initial design right through to the finished product.
Our offers…
Next business day turnaround on most jobs
Lowest price
Highly competitive and instant prices online
Online ordering
Strict quality control
Friendly, knowledgeable and efficient staff
A large range of stock, size, finishing and print options
How fast we do …
Do you already have a designed artwork and ready to print? A lot of designers and
printers use A Plus Print because of our all round expertise and service. We can immediately
download your job and have it placed in the next available print run for super fast service.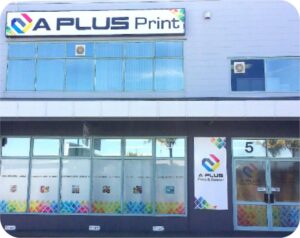 Unit 5 / 212 Burswood Dr, East Tamaki, Auckland, NZ
Monday-Friday 8:30am-5:00pm
Ph: (09) 271 2925
Unit 9 / 31 Princes St, Onehunga, Auckland, NZ
Monday-Friday 9:30am-5:00pm
Ph: (09) 636 1118